This is the general links section, which will contain links to other Elizabeth Short related sites and links to various articles. For the most part I wont have too many comments on each site content wise, as I leave it to your discretion and opinions. Some are dodgy, some aren't...I'll leave it up to you. If you know of one I have not listed please do
e-mail
me.
Main and Author Websites
BethShort.com Pamela Hazelton's site. Perfect starting point, really a comprehensive website. I must point out that graphic images are present, so do please be forewarned.
Larry Harnisch's site. Lots of information to be found here, read in depth his theory naming a killer named Dr. Walter Bayley. Features a detailed FAQ
John Gilmore's site. Author of Severed.
Steve Hodel's site. Author of Black Dahlia Avenger.
Black Dahlia Solution. Another presented theory. Graphic photos, be forewarned.
LA Public Library. Various photographs.
Le Mythe du Dahlia Noir French site. Graphic photos.
Movie Related Websites
Official Black Dahlia movie site
LA Times:Story as reported supplement to movie site.
Various Web Articles
Kyle J. Wood's Infamous Hollywood Unsolved Mysteries. Graphic photo.
San Diego Online article.
Grim Society. Graphic photos.
January Magazine. Article regarding Max Allan Collins' fictional Angel in Black.
Crime Library.com Contains graphic photos.
Morbidly Hollywood. Graphic photos.
The Criminal Mind. Graphic photo.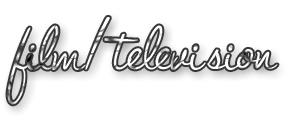 » Links:
» Digital Art Gallery
» Misstery Date Pin Ups
» Mattitude Following
» Beth Short Page
» Email me baby
» 3D Links & Resources
» My Various Links
» jewel-theif.com

Copyright © 2003-2006 J Ward. All Rights Reserved.